Adventure Canyoning
A half day of adventure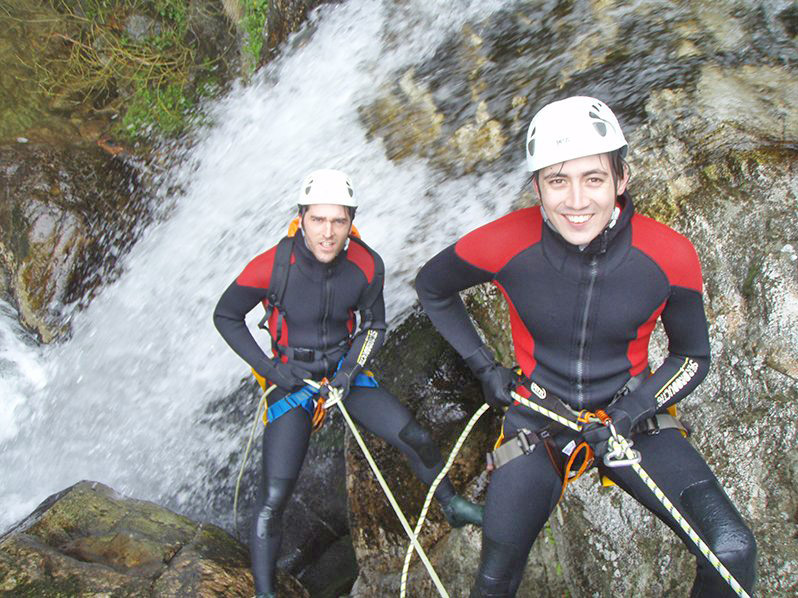 This is a more technical and athletic route, perhaps with less water activity than the others.
Plan for a vigorous 35 minutes walk to get to the first obstacles.
After that, you will experience a sequence of abseiling descents, jumps, swims and small slides to get to the finish.
There is no walk back.
The site is very wild, steep-sided, naturally beautiful and little visited.
From aged of 12 and over.