Adventure caving
1/2 day underground to discover an Ardèche cave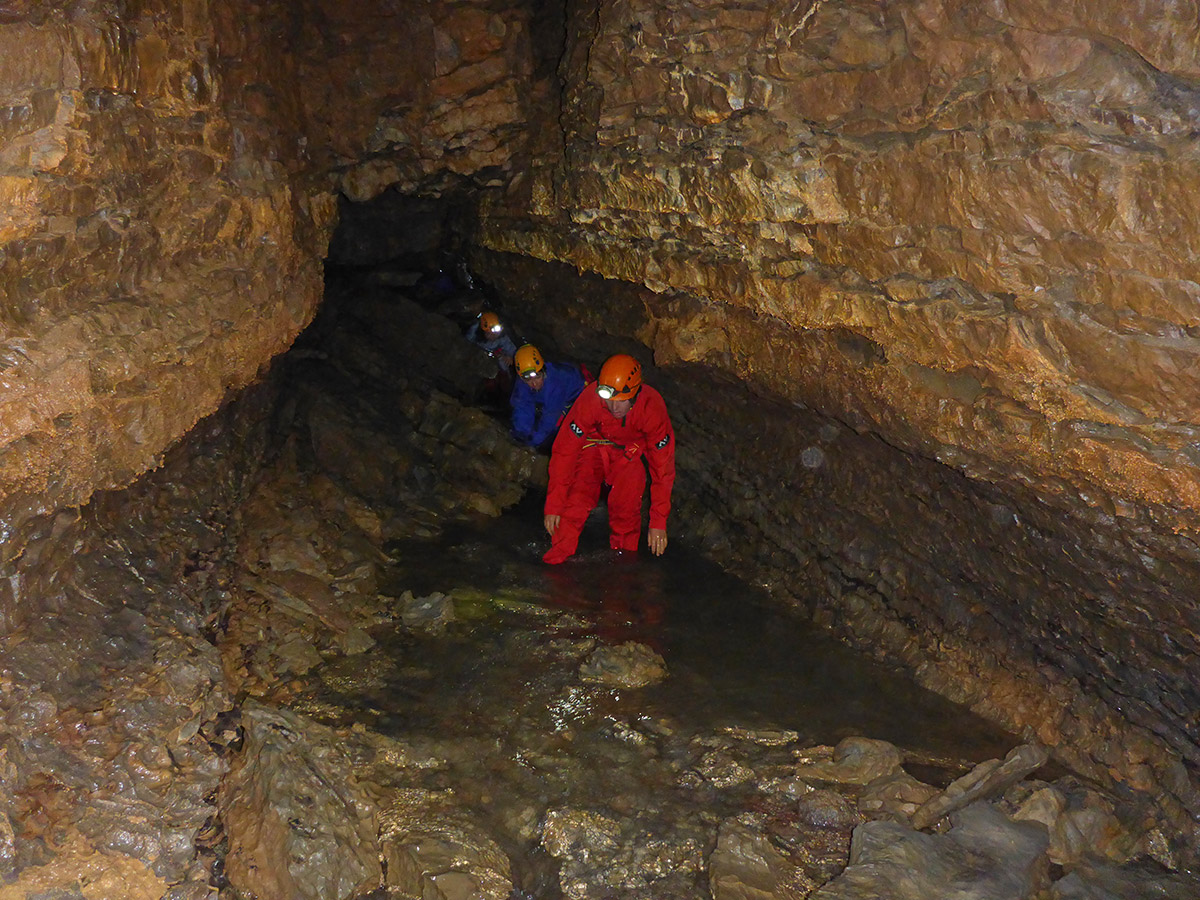 We will abseil, climb caving ladders, follow a river, pass through narrow sections, large chambers etc.
The Aven des Côtes cave is an exclusive feature in our programme which is accessed by abseiling down two 6-metre shafts.
At the foot of these, we follow the river downstream through large chambers, past exquisite concretions as far as the sump.
Then we turn around to follow a more athletic route involving ramping, climbing descends and intermittent waterways.
We return to the surface via a caving ladder.
An excursion covering virtually every aspect of the caving world just 10 minutes from Aubenas, more physically demanding than the Family caving option, this route is available to participants aged 10 years or over.
Getting there and back: easy 15-minute walk