Family aero-canyoning
1/2 day introduction to canyoning, suitable for everybody: family, children, groups of friends, etc.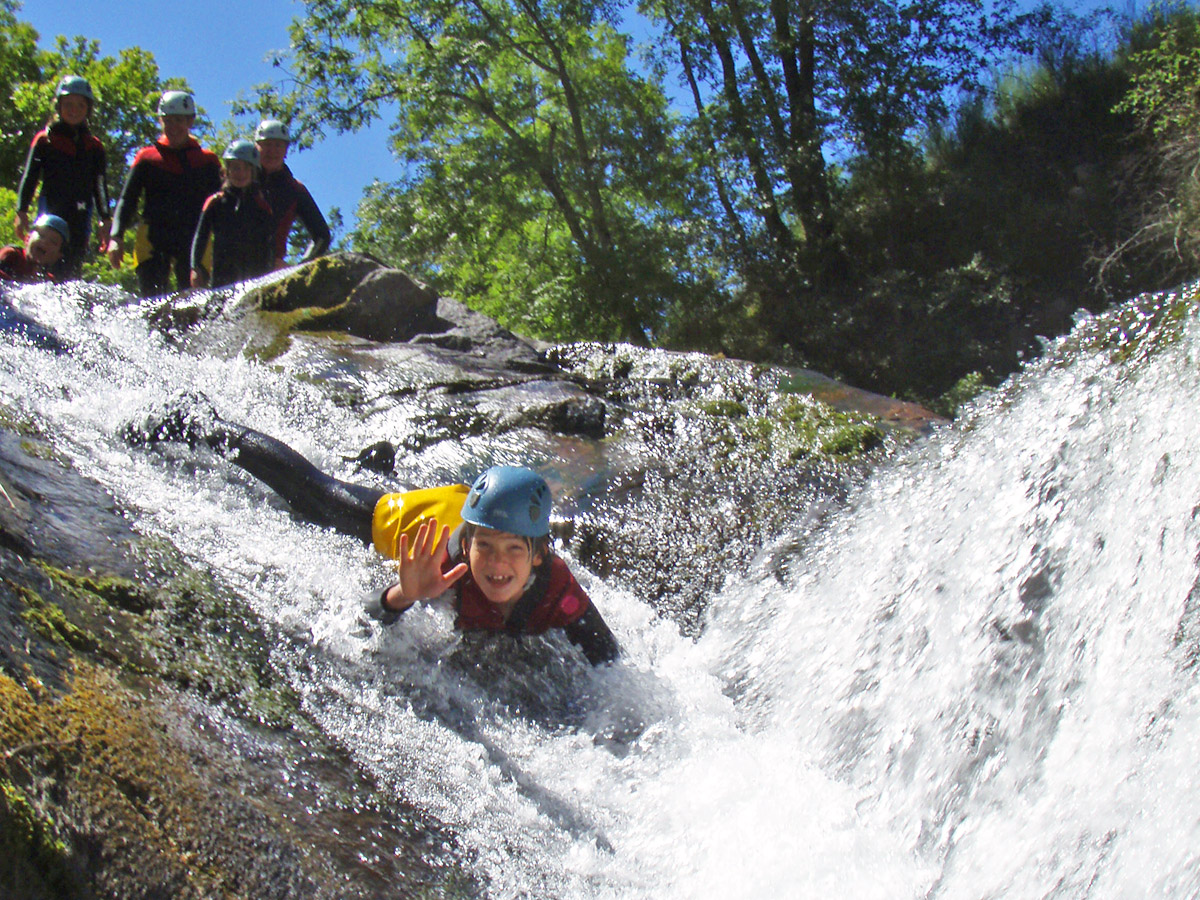 For information, anyone accompanying you can come this far to take photos.
We then follow the watercourse with a sequence of jumps, slides and climbing descents to arrive at the stunning final section: two slides guaranteeing a very watery experience, a Tarzan-style liana jump… a short walk, a narrow "caving" excursion for the more daring and then we arrive at the highlight of the descent: the longest canyoning slide in the Ardèche!
In 2012, to allow us to cross the final waterfall along the route, we extended the existing slide by a 6-metre half-pipe suspended from a zipline !
The effect on arrival is guaranteed as you plunge into a 3-metre waterfall!
Many different jumps are possible at this final basin before starting the 3-minute walk to the starting point for the return zipline: 90 metres in length and 40 metres above the canyon.
We arrive directly at the Base!
For age 4 years and over
3h of activity
None of the obstacles are obligatory
Getting there: 15 minutes
Getting back: 1 minute