Family caving
1/2 day introduction to caving in the Ardèche for young and old alike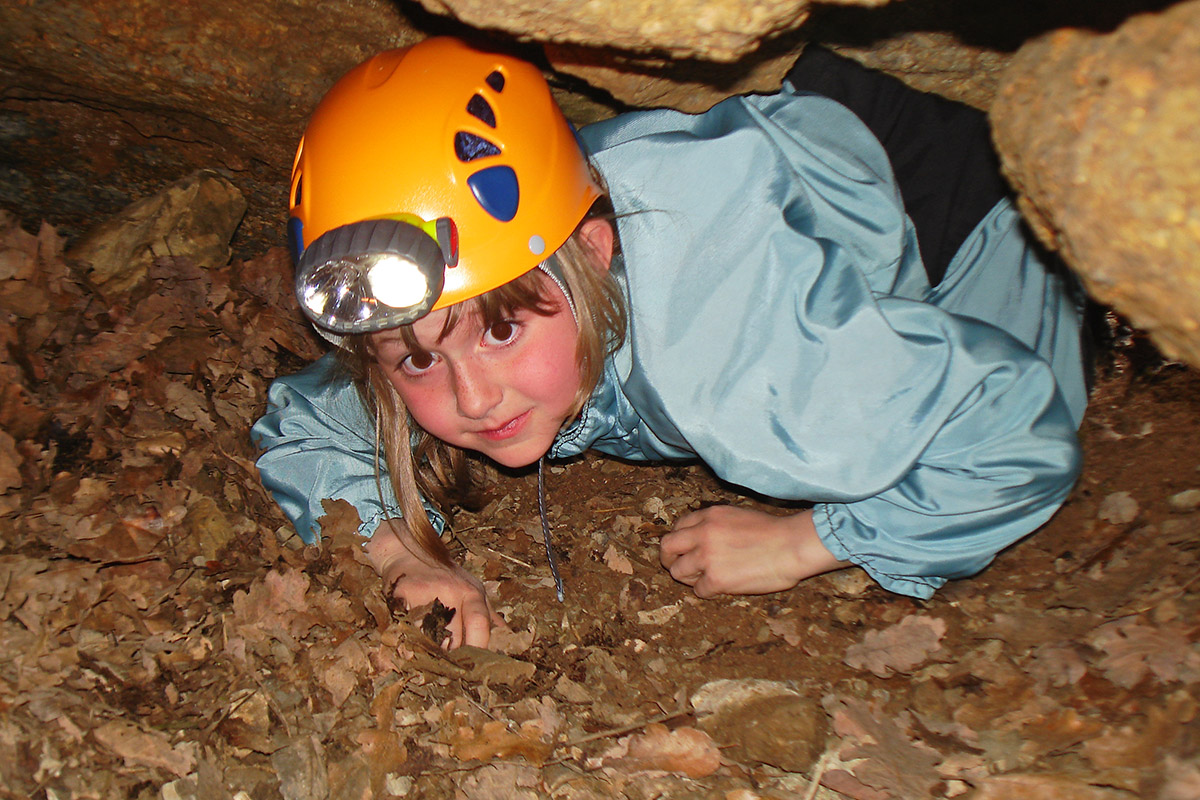 The narrowest part is at the entrance just a few steps from the car park…  you can still turn back.
Used only by our guides, the Grotte des Croix Blanches is located at Vinezac (10 km to the south of Aubenas) and is the perfect location to discover the world of caving. This excursion lacks nothing apart from abseiling.
After an easy, sandy ramping section at the entrance, we first discover a river followed by some large chambers and numerous concretions. The gallery takes us as far as a sump and we return via the same route.
No abseiling
Getting there and back: easy 5-minute walk