Giant abseiling
An incredible experience amidst the breathtaking landscapes of the Ardèche Gorges: 180 metres on the pilier d'Autridge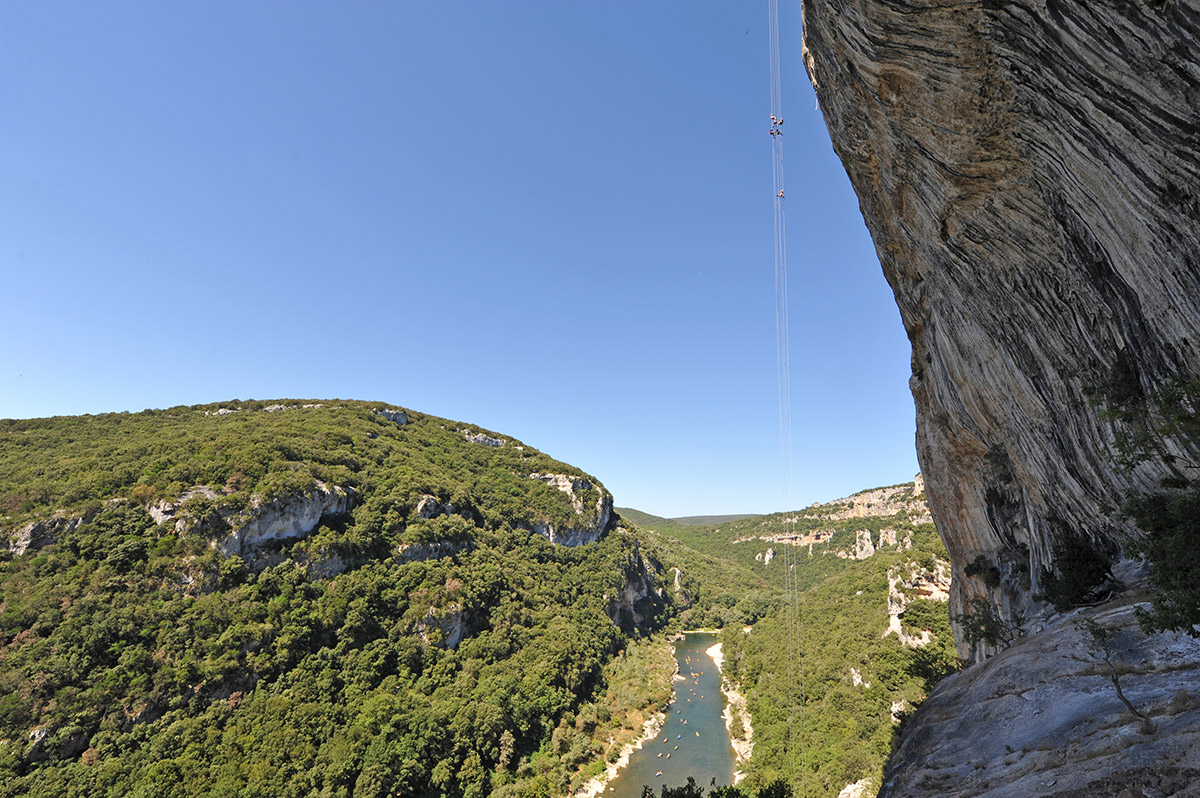 The Pilier d'Autridge is located 230 metres above the river.
It is so high that some visitors use it for base jumping (jumping from a cliff edge with a parachute). After a 5-minute walk, we reach the starting point, a guide rail, a first abseil of a few metres to reach the intermediate station and then … 180 metres of nothing.
You will be accompanied by your guide at all times during your descent. The maximum group size is 5 people and we provide you with a comfortable saddle to be used with the harness. We reach a ledge 60 metres above the Ardèche before taking a steep path that leads us back to the car park.
Please note that the climb back up is very strenuous. We will ask you to help in loading and unloading the equipment (6 ropes of 200 metres each). This activity demands many safety precautions but is very, very, very impressive!
Since 1995, we have guided more than 800 people here without a single scratch … but with many unforgettable memories.
You can bring your camera or camcorder (remember to bring a retaining cord)
For 12 years and over
4h of activity
Getting there: 5 minutes
Getting back: 45 minutes (difficult)