Abseiling at Autridge
A bird's eye view of the Ardèche Gorges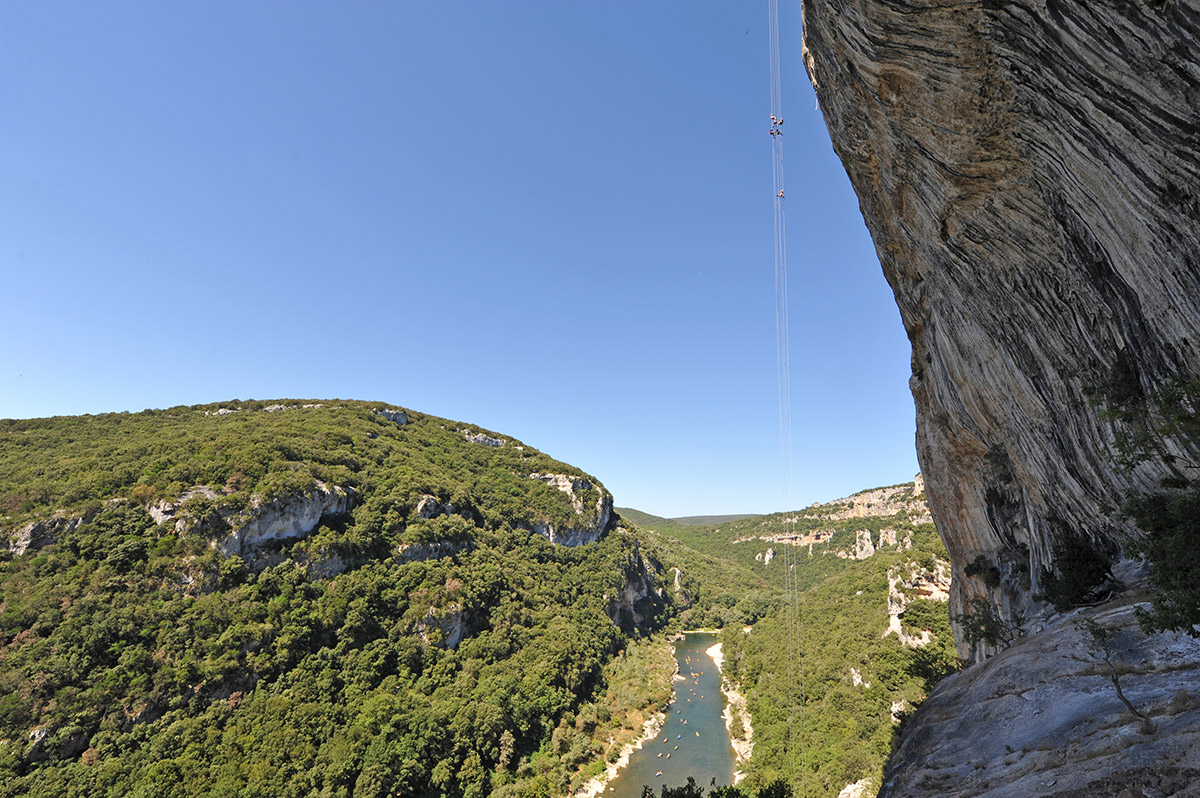 For participants aged 12 years or over.
Approximately 15 km to the East of Vallon Pont d'Arc and a few meters from the tourist route along the Gorges, the Autridge Pillar looks down on the Ardèche river from a height of 250 m.
We start by descending 5 m along the rock face to an intermediate station before embarking on a 180 meters free-hanging descent.
This takes us to a ledge 70 meters above the river. We then follow a steep path back to our starting point.
This activity is possible for beginners with no experience of abseiling. However, remember that the height at the start is very considerable and the way back demanding. Your guide will accompany you from beginning to end and make the descent with you.