Grand Canyon
The most physical canyon in the Ardèche, full day for 12 years and over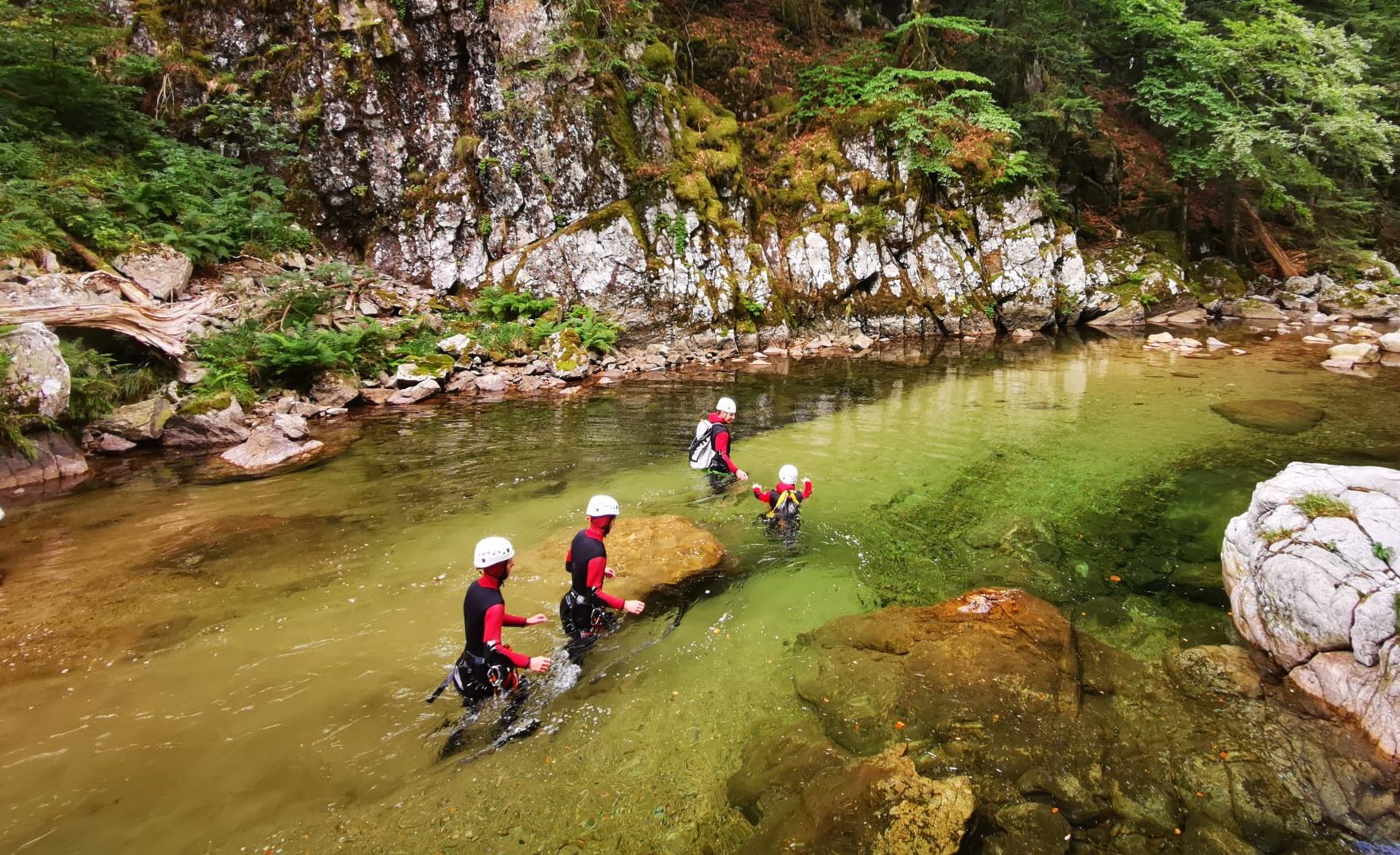 At the heart of the Borne valley in the Tanargues range, you will discover the most physically demanding canyon in the Ardèche.
After a 10 minutes walk, you will enjoy numerous jumps (up to 8 m), several swimming sections and a single abseiling passage which you may omit if you wish.
This full-day tour is physically very demanding. Including a return walk of 45 minutes. There is a break for a picnic.
It is intended only for participants in a fit, healthy physical condition, for 12 years and over.