Ultra Aero-Canyoning
1/2 day physically demanding canyon descent, packed with slides and jumps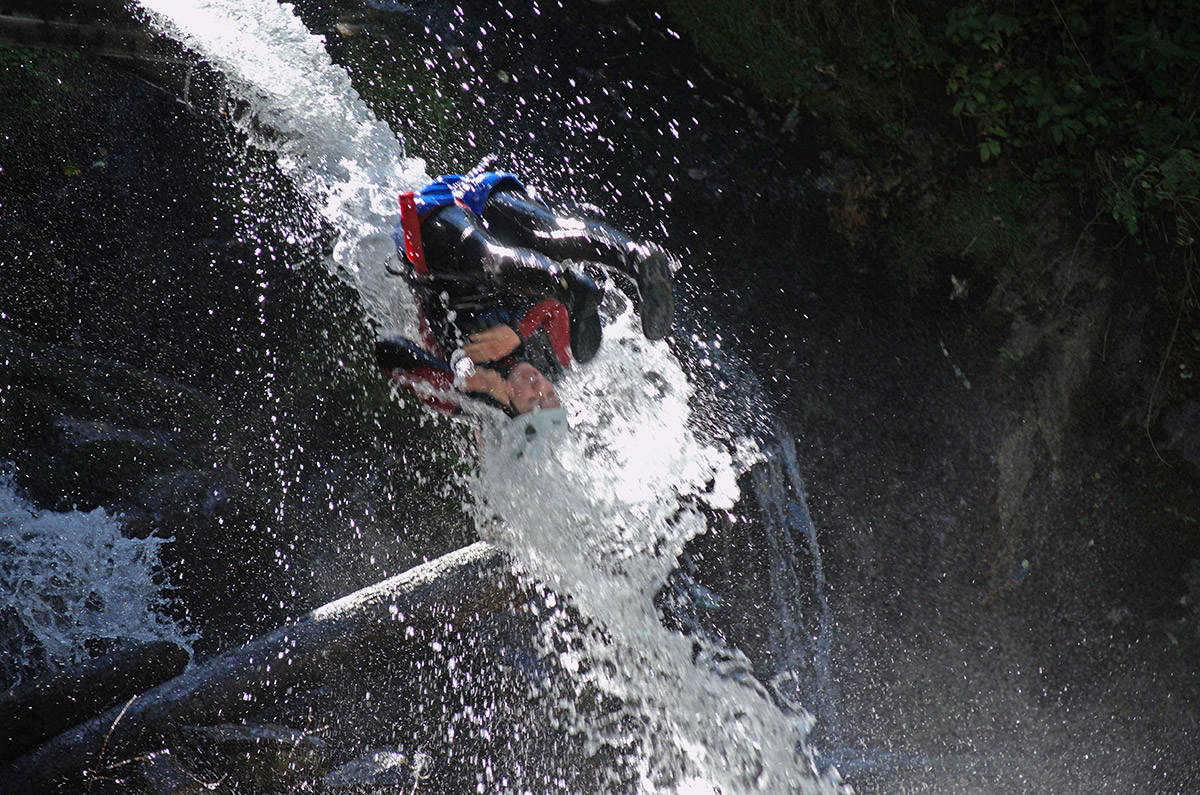 The physically demanding Ultra Aero-Canyoning route is a descent suitable for those aged 12 and over. It allows you to discover the experience of canyoning in the Ardèche and offers thrills and enjoyment every stretch of the way.
After an almost entirely flat 15-minute walk from the Base Canyon, we arrive at the first slides.
Visitors not wanting to join in the excursion can come too to take photos.
We then follow the watercourse with a sequence of jumps and slides (all of which can be omitted) to arrive at the stunning final section: Two slides with great fun value, a jump… a short walk, a narrow "caving" excursion for the more daring and then we arrive at the highlight of the descent: the longest canyoning slide in the Ardèche!
In fact, to allow us to cross the final waterfall along the route, we extended the natural slide by a 6-metre half-pipe suspended from a zipline! The effect on arrival is guaranteed as you plunge into a 3-metre waterfall! The full splendour of a physically demanding canyoning experience!
Numerous jumps are possible up to a height of 5 metres in this final basin. 3 minutes later, we are at the start of the return zipline (can be omitted): 90 metres in length and 40 metres above the canyon.
From here, we ride down a 120-metre zipline that carries us into the narrowest section of the canyon where we complete the final stretch.
We arrive directly at the Base! Ideal for anyone wanting to stretch themselves during a physically demanding ardéchois canyoning excursion.