Via Ferrata from the Pont du Diable
1/2 day on the rock faces overlooking the Ardèche river at Thueyts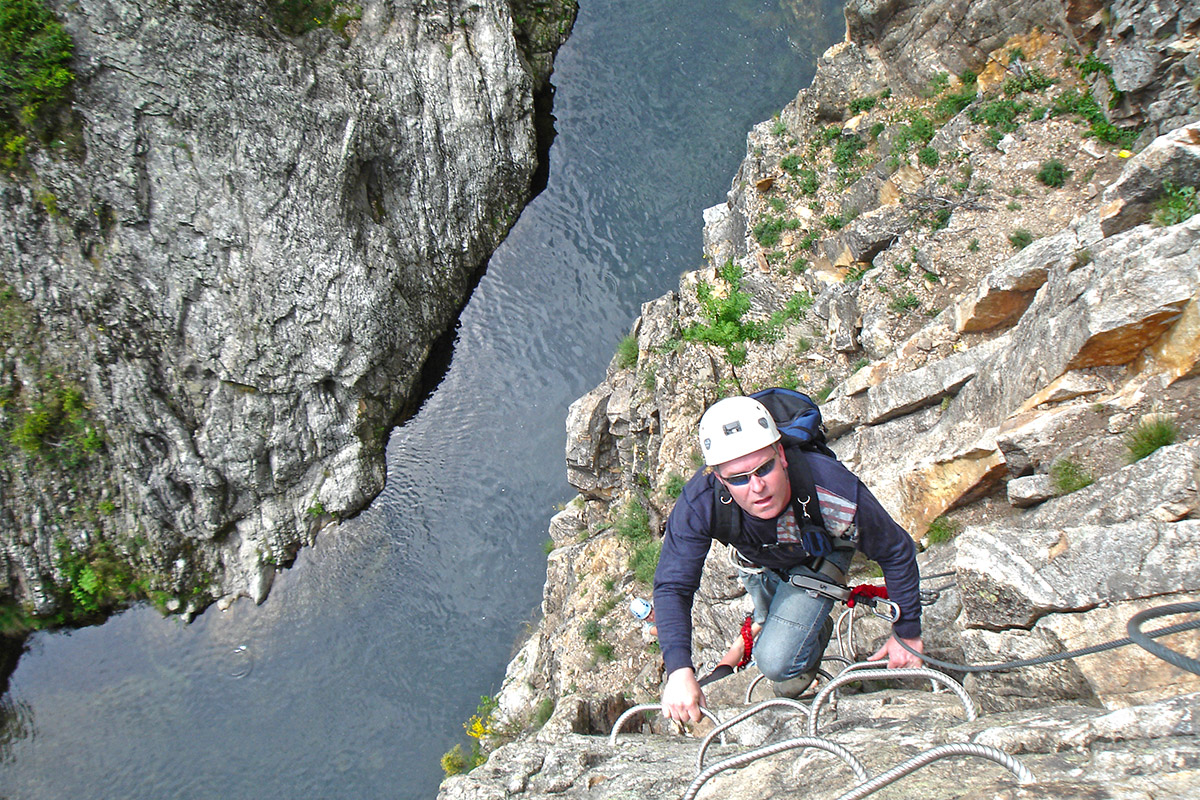 The meeting point is the car park at the Pont du Diable in Thueyts.
It takes about 15 minutes to get to the starting point. The first part is easy and takes us to the departure point for the zipline across the Ardèche river (there is also a path that allows you to miss out this obstacle). The second part, which is longer, more demanding and looks down over some steep drops, takes us to a viewpoint over the Ardèche and the listed Pont du Diable site.
The return to the car park takes approximately 15 minutes.
If you want, you can bathe after the visit. Remember to bring a picnic.
Getting there: 15 minutes
Getting back: 15 minutes
As of 45 kg (limit of special safety straps)