Voie de la Montagne Rock Climbing
A half day discovering the hidden treasures of the Ardèche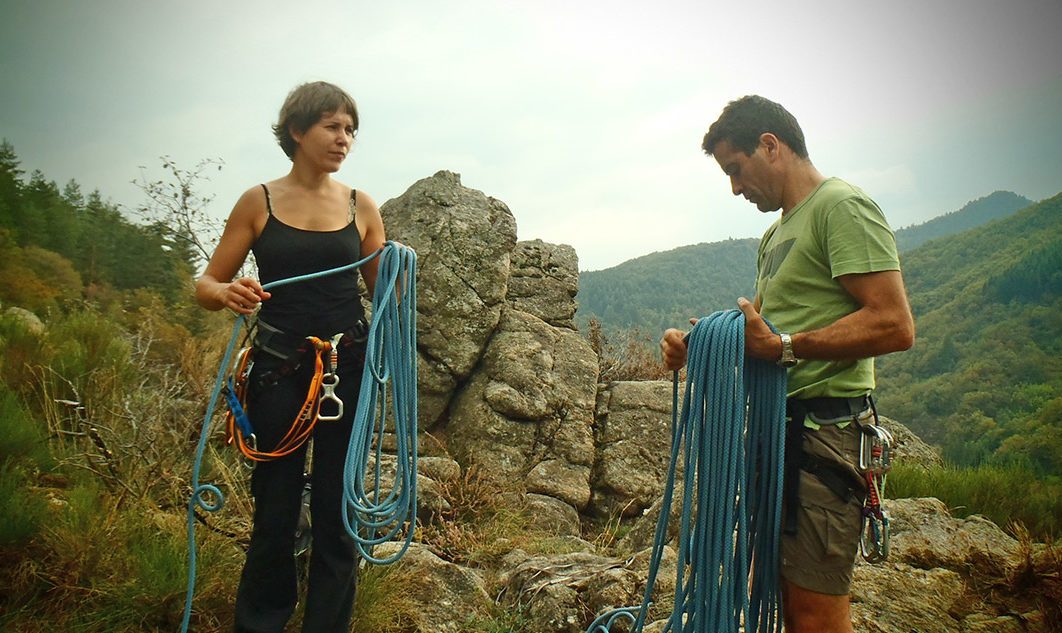 Why not take advantage of your holidays to discover climbing in the Ardèche?
In a landscape reminiscent of high-mountain scenery, this climbing route will allow you to discover some of the Ardèche's hidden natural treasures while you gradually discover the joys of climbing under the supervision of a guide who will accompany you from start to finish. To ease your introduction to climbing in the Ardèche, you will enjoy magnificent scenery in absolute safety: all the required safety equipment is supplied and your guide will make sure that your ascent is as enjoyable as possible. Put on your harness, warm up and you'll be ready to tackle the cliff faces of the Ardèche via routes suitable for your level of expertise.
In groups 4 max. four persons each, plus your guide, you can climb this magnificent route in 5 sections.
Please allow a half day for this activity, in the summer preferably the morning.
Return by abseiling or on walking path.