Who are we?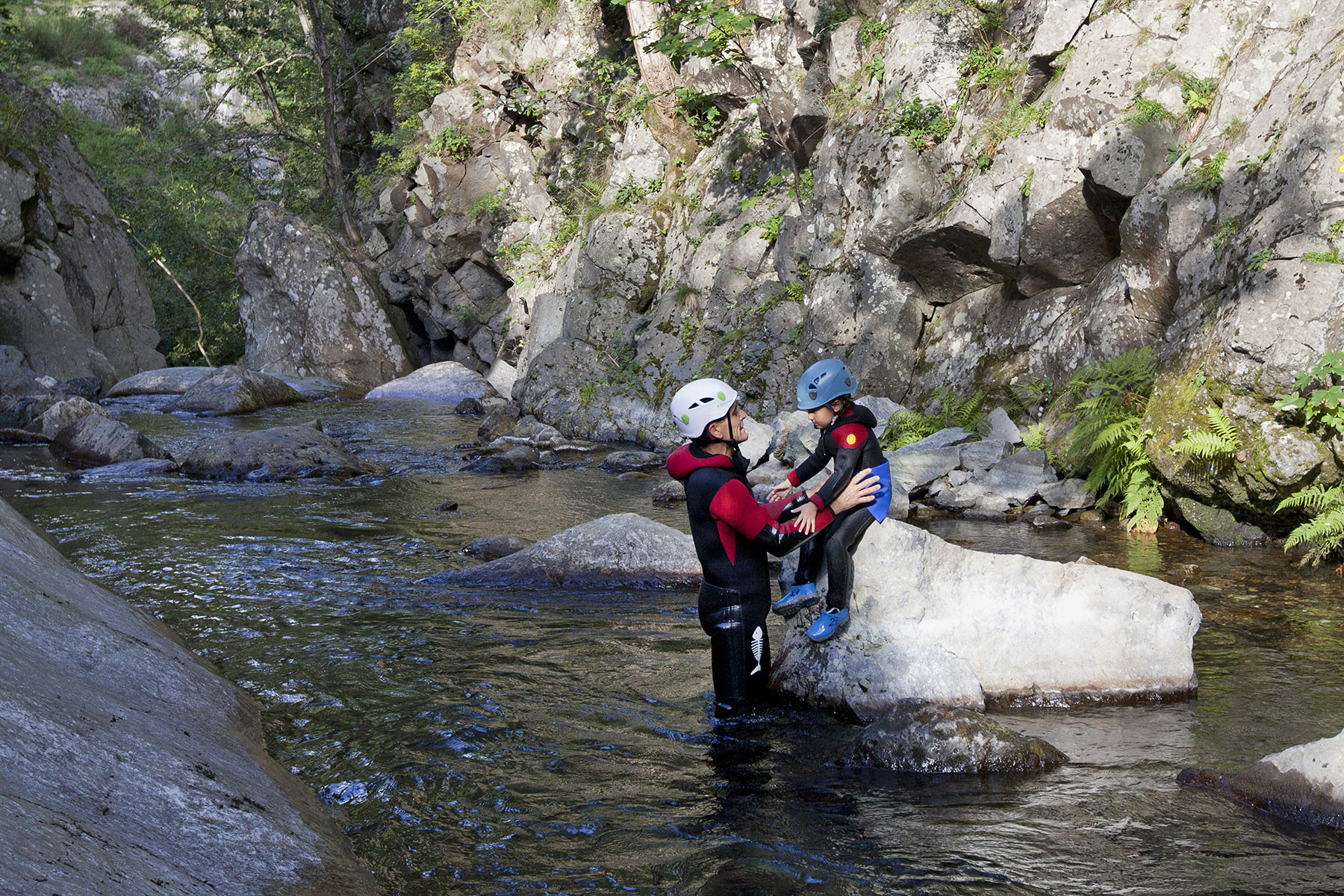 Passionate about caving, canyoning and every other non-motorised activity the Ardèche has to offer (mountain biking, cross-country skiing, running), Philippe Roux has been an independent caving/canyoning guide since he started in 1990 at the age of 18.
He has accompanied his clients on numerous canyoning and caving excursions in the Alps, Pyrenees, Spain as well as the Dominican Republic and the island of Dominica. Ever inquisitive and in search of new possibilities, the company he founded has designed innovative circuits and concepts in the heart of the Ardèche (ziplines in Rochecolombe, water course at la Pissarelle, Rappel Géant abseiling in Autridge, etc.) to reflect his own ambitions: to constantly search for novelty, comfort, surprise.
The arrival of the first employees in 1998 led, in 2007, to the creation of the company "La Compagnie des Cévennes", and with it a change of both status and scale…
To meet the demands of the inhabitants of Labastide sur Besorgues and our visitors looking for a place to park in the shade, we founded the Base Canyon de la Besorgues in 2009. At the beginning, there was no more than a car park with toilet facilities. However, we soon recognised that our visitors also wanted a picnic area. And then, why not install a zipline for the return to the base? Then an area grouping together all the necessary equipment (at the time, we had to travel every day with cars full of equipment), followed by an office on-site with Internet access. This was followed by a relaxation area for reading and snoozing during quiet times, a snack bar, a reception area, slide, children's tunnel. The next idea was a jacuzzi where visitors could relax after returning from their activities … The secret list of ideas is still a long one and you will be surprised by the innovations dreamed up every year by the base and its pioneering team…
We have built up all this in just 6 years, while always respecting the centuries-old chestnut trees at the foot of which we work to integrate every new facility into the unparalleled environment of the Besorgues valley…
From the very start, we have been committed to making our ideas and dreams a reality and to making the Base a unique site.
And it is with this same enthusiasm and vibrancy that we recruit the guides and employees who provide our services and welcome our visitors.
To make sure that your Ardèche holiday experience is a unique, authentic reflection of this exceptional natural environment.
We have been an authorised Youth and Sports activity provider since 2007.
We are partnered by the Pays Aubenas Vals tourist office and Ardèche Tourisme.